Atlantic Sapphire
31.10.19
Atlantic Sapphire joins UN Global Compact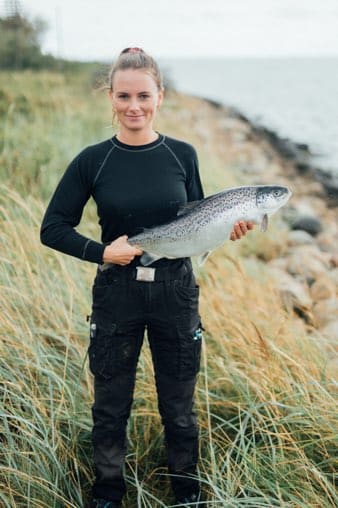 Atlantic Sapphire joins UN Global Compact
Atlantic Sapphire has joined the United Nations Global Compact, the world's largest voluntary corporate sustainability initiative.
As a member of the UN Global Compact, Atlantic Sapphire commits to implementing the 10 Global UN Global Compact principles in the areas of human rights, labor, environment, and anti-corruption throughout its operations.
By joining the UN Global Compact, Atlantic Sapphire reinforces its long-standing commitment to conducting a sustainable, responsible business and vows to make conscious decisions to ensure it runs its operations in accordance to internationally recognized Corporate Social Responsibility standards.
"Acting with integrity is crucial to the success of Atlantic Sapphire as a fair employer and as a reliable partner to suppliers, customers, and shareholders.
"Joining the UN Global Compact is an important step for Atlantic Sapphire that will help us drive the culture of Corporate Social Responsibility in all the areas where we operate."
The United Nations Global Compact is a voluntary initiative based on company commitments to implement universal sustainability principles and to take steps to support the UN Sustainable Development Goals.
Notes to the editor:
About Atlantic Sapphire
Atlantic Sapphire is pioneering BluehouseTM (land-raised) salmon farming locally and transforming protein production globally. Atlantic Sapphire has operated its innovation center in Langsand, Denmark since 2011 with a strong focus on R&D to equip the company with technology and procedures that enable it to commercially scale up production in end markets close to the consumer. United States: Atlantic Sapphire is well underway with the construction of the first phase of its BluehouseTM in Miami, Florida, which is projected to harvest approximately 10,000 tons of salmon a year from Q3 2020. The company has water permits in place to produce an annual 90,000 tons onsite, and has a production target of 220,000 tons of salmon a year by 2031.
Contact
Atlantic Sapphire is an aquaculture innovation company that is passionate about nourishing people and planet with sustainable, ocean-safe seafood.