Atlantic Sapphire
23.10.19
Atlantic Sapphire Nominated for the European Small and Mid-Cap Awards 2019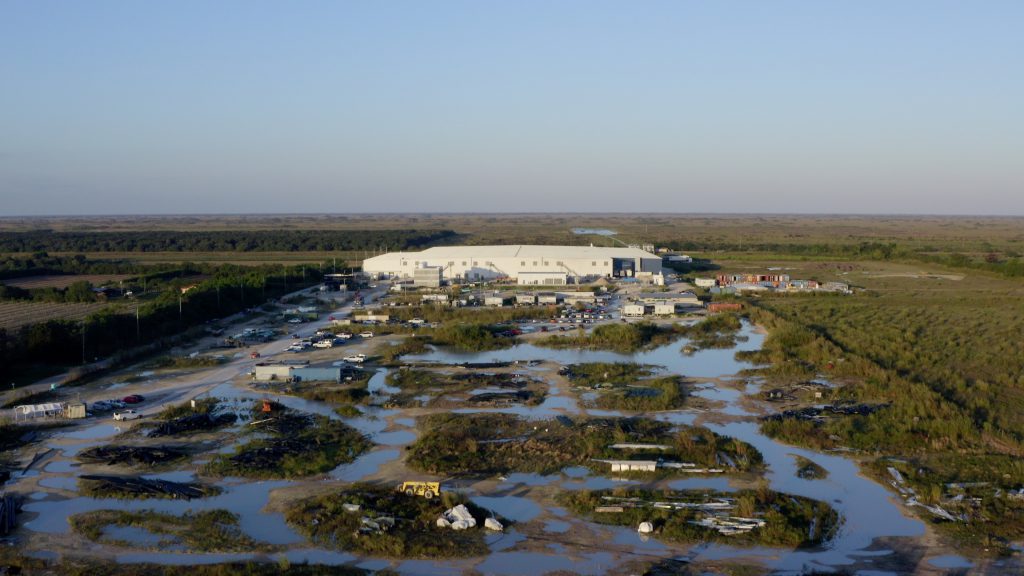 Atlantic Sapphire has been shortlisted as a 'Star of Innovation' company at the annual European Small and Mid-Cap Awards.
Atlantic Sapphire was selected among 27 companies in over 12 European countries for its achievements as a newly listed mid-cap company that places mission-driven innovation and sustainability at the centre of its strategy for business development.
Atlantic Sapphire is leading the development of more sustainable salmon farming methods using its Bluehouse™ technology, which allows it to eliminate many of the environmental impacts associated with traditional ocean farming.
Atlantic Sapphire is honoured to be considered as an example of how mission-driven companies can drive superior returns for investors while making a difference for the stakeholders and communities in which they serve.
The European Small and Mid-Cap Awards, launched in 2013, were created by the European Commission, EuropeanIssuers, and the Federation of European Securities Exchanges (FESE) to recognise the efforts and best practices of Europe's best performing small and medium recently listed companies in four different categories.
The winners will be decided by an independent, high-level jury moderated by the European Commission, consisting of representatives from academia, asset management, brokerage and the media.
The awards ceremony will be held in Brussels, on the 12th of November.
Florence Bindelle, the Secretary General of EuropeanIssuers said:
"Atlantic Sapphire's land-based operations present a successful business case in bringing technology innovation to salmon farming. With a strong focus on research and development, its Denmark facility delivers the most environmentally sustainable salmon production. In the near future, the company aims to transform the US market upon completion of its Miami facilities, the world's largest land-based farm equipped with the latest technology."
Rainer Riess, the Director General of FESE, added:
"Supporting SMEs in accessing finance through public markets is essential. It is rewarding to see companies like Atlantic Sapphire excel and grow after having listed on the Oslo Stock Exchange. Companies such as Atlantic Sapphire are part of the backbone of the European economy and are vitally important in supporting growth. Congratulations to them for this nomination."
END
Notes to the editor:
About Atlantic Sapphire Atlantic Sapphire is pioneering BluehouseTM (land-raised) salmon farming locally and transforming protein production globally. Atlantic Sapphire has operated its innovation centre in Langsand, Denmark since 2011 with a strong focus on R&D to equip the company with technology and procedures that enable it to commercially scale up production in end markets close to the consumer.
United States: Atlantic Sapphire is well underway with the construction of the first phase of its BluehouseTM in Miami, Florida, which is projected to harvest approximately 10,000 tons of salmon a year from Q3 2020. The company has water permits in place to produce an annual 90,000 tons onsite, and has a production target of 220,000 tons of salmon a year by 2031.
About the European Small and Mid-Cap Awards The objective of the Awards is to promote best practices and highlight the best European Small and Mid-Sized Companies that have gained access to capital markets via an Initial Public Offering (IPO). They aim to promote stock listings, in particular targeting SMEs and growth companies. For more information, please visit HTTP://EUROPEANSMALLANDMIDCAPA...
About the European Commission The Directorate-General for Internal Market, Industry, Entrepreneurship and SMEs (DG GROW) of the European Commission develops and implements a range of policies to improve access to finance for SMEs in the EU. For more information, please visit HTTP://EC.EUROPA.EU/GROWTH/ACC....
About EuropeanIssuers EuropeanIssuers is a pan-European organisation representing the interests of publicly quoted companies across Europe to the EU Institutions. We seek capital markets that serve the interests of their end users, including issuers. For more information, please visit WWW.EUROPEANISSUERS.EU.
About FESE The Federation of European Securities Exchanges (FESE) represents 36 exchanges in equities, bonds, derivatives and commodities through 19 full members from 30 countries, as well as one Affiliate Member and one Observer Member. For further information please visit WWW.FESE.EU.
Contact
Atlantic Sapphire is an aquaculture innovation company that is passionate about nourishing people and planet with sustainable, ocean-safe seafood.